Location
Waterloo, Canada
---
Year
2021
---
Scale
Building
---
Services
Pilot project
---
Client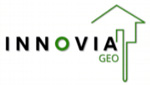 GEOEG teams up with Innovia GEO, a Canadian company developing innovative geothermal heating and cooling technologies.
Innovia GEO has developed a new form of geothermal piles, called GEOPiles, which integrate geothermal functionality into tubular steel foundation piles for enabling their dual use as foundation elements and geothermal heat exchangers.
A pilot project has been operational in the City of Waterloo, Ontario, Canada since February 2021.
In the context of this partnership, GEOEG was involved to provide an expertise on the thermo-mechanics and best testing procedure of energy piles developed by Innovia GEO.